9th June 2015
Two posters from 1982 and 1983 have turned up (were spotted in the shed of former member Ian Anderson). How times have changed!
23rd February 2015
Our next play is another hilarious Sam Cree 3 Act Comedy. Don't Tell The Wife is a heady mix of misheard phone calls and misapprehensions which results in marital turmoil and much mirth. We open in Belvoir Players' Theatre and will be continuing our normal trip to the Portrush Summer Theatre on the Bank Holiday […]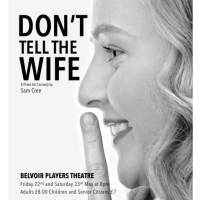 9th December 2014
On Monday 8th December, the Lambeg crew yet again descended on unsuspecting Christmas shoppers at Sprucefield Marks & Spencer's. Led by Noel Marsden and his chiming guitar we sang festive carols for two hours and raised £364 for the Hospice! It was a cold Monday evening and there was not a huge amount of […]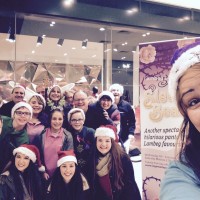 2nd November 2014
It was with great sadness that the Lambeg Players community heard of the passing of former member Alan Barr on 27th July 2014. Alan was a long time member of the drama group and acted in many plays and pantomimes as well as penning pantomimes himself. His daughter Georgina was also in our […]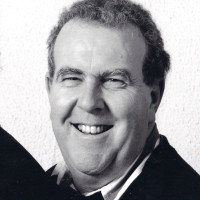 26th February 2014
Lambeg Players raised £1600 for MacMillan Cancer Support at their pantomime Cinderella in Lisburn in January.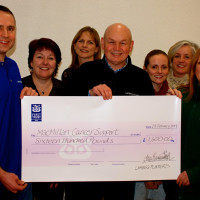 24th January 2014
Full story to come soon. In the meantime please take a look at our charity page.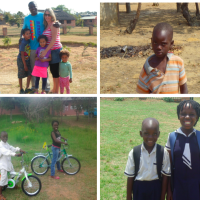 Lambeg Players has just finished a sell out run of their pantomime CINDERELLA in Lisburn's Lagan Valley Island Theatre hall. The show ran from January 8th to the 11th with a matinee on the Saturday. As usual, various charities had blocks of tickets for the shows and sold these at a good profit per seat […]