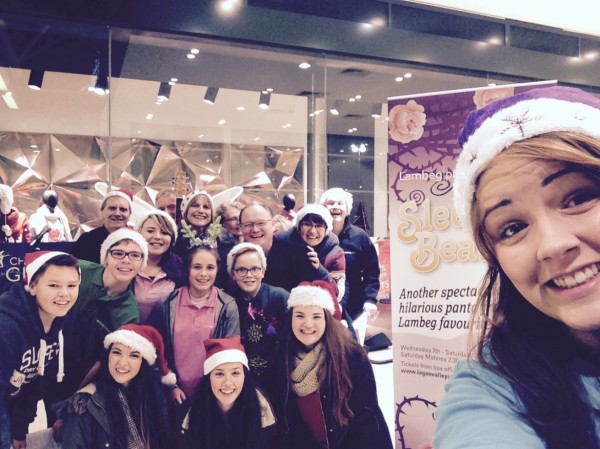 Lambeg Carols for Children's Hospice
Date posted: 9th December 2014
On Monday 8th December, the Lambeg crew yet again descended on unsuspecting Christmas shoppers at Sprucefield Marks & Spencer's.
Led by Noel Marsden and his chiming guitar we sang festive carols for two hours and raised £364 for the Hospice!
It was a cold Monday evening and there was not a huge amount of shoppers about so the total we raised just shows the generosity of those who did hear us!
And of course we promoted our Panto Sleeping Beauty which runs from 7th – 10th January 2015 in Lagan Valley Island.