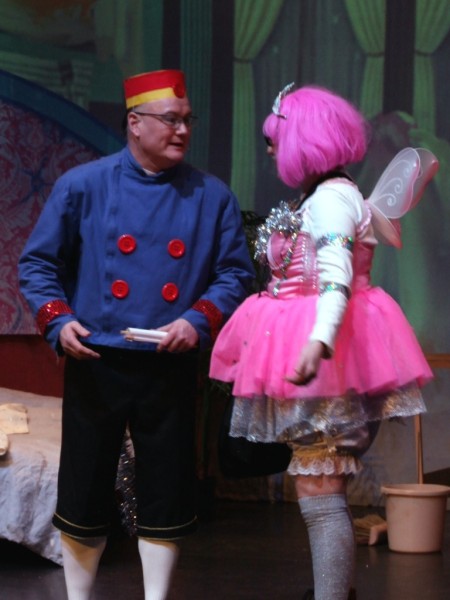 Cinderella 2014 – a sell-out success
Date posted: 24th January 2014
Lambeg Players has just finished a sell out run of their pantomime CINDERELLA in Lisburn's Lagan Valley Island Theatre hall.
The show ran from January 8th to the 11th with a matinee on the Saturday.
As usual, various charities had blocks of tickets for the shows and sold these at a good profit per seat raising a further £5,000 for worthy causes.
This brought Lambeg Players' charitable contributions to almost £100,000 to date.
This quote from local man James Currie was emailed to our website:
Dear all at Lambeg Players,
I would like to pass on my upmost appreciation to all of the Company for a fantastic performance of 'Cinderella' that I saw last night. During the interval we managed to work out that the first panto I was at was when I was 3, which was 21 years ago, and we always get excited to go and see it.
Somehow, every year we leave the Lambeg Players panto stating that "that was the best one yet" and this year we are again saying the same. All of the audience from the very youngest to the very oldest were in stitches on several occasions, which is always a good sign.
We were commenting in the car on the way home that the work that the Lambeg Players have done to support so many charities over the years is also absolutely fantastic.
Please pass on my upmost thanks to the Committee, Production Team, the Front of House, Sound, Lighting and Musical Teams, to those involved in costumes and props and most importantly to the the Cast Members.
Many thanks again
James
James Currie