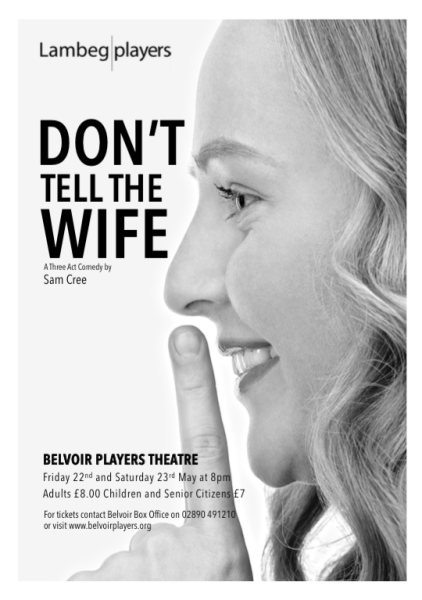 Summer Season Play Announced
Date posted: 23rd February 2015
Our next play is another hilarious Sam Cree 3 Act Comedy.
Don't Tell The Wife is a heady mix of misheard phone calls and misapprehensions which results in marital turmoil and much mirth.
We open in Belvoir Players' Theatre and will be continuing our normal trip to the Portrush Summer Theatre on the Bank Holiday week in late August.
Colin Boyd and Laura Kerr play husband and wife with their customary "crackling chemistry!"
Colin's son Sam plays his apprentice – all very close to home.
A few other dates may be announced soon so watch out for updates.