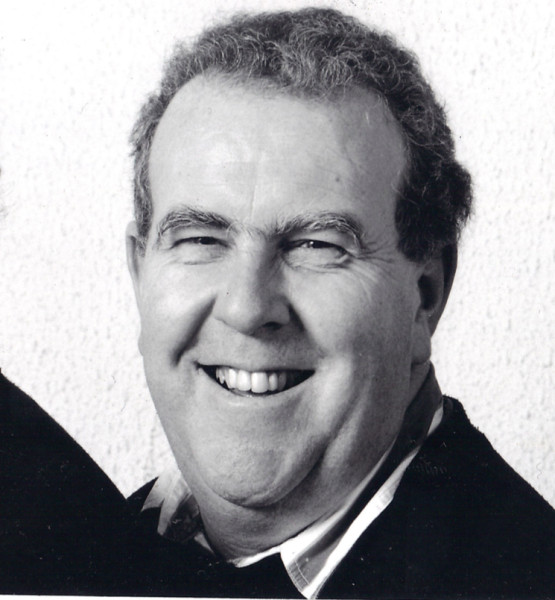 Tribute to Alan Barr
Date posted: 2nd November 2014
It was with great sadness that the Lambeg Players community heard of the passing of former member Alan Barr on 27th July 2014.
Alan was a long time member of the drama group and acted in many plays and pantomimes as well as penning pantomimes himself.
His daughter Georgina was also in our pantomimes, his wife Leslie led the costume team and his son Gordon wrote a number of pantomimes specifically tailored to the complement of actors and actresses within our membership. Gordon has gone on to make his professional career in the theatre.
Many of the long serving members will remember with affection Alan's numerous outings as the Dame and his portrayal of the pompous Alderman Joe Helliwell in our first production of J B Priestley's When We are Married.
In the picture from one of our plays you can see him at the back, brandishing a shotgun and a rather grand moustache!
He later became a valued member of Bangor Drama Club.
Alan was a talented actor and a very funny man and he will be sorely missed.