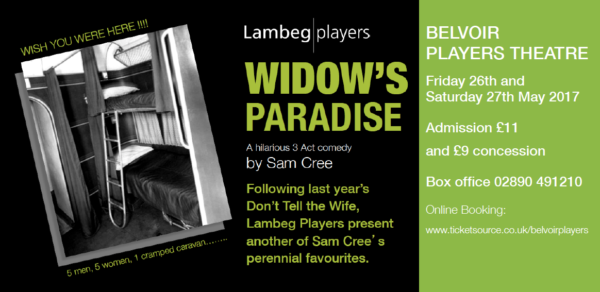 NEW PLAY FOR 2017 SUMMER SEASON
Date posted: 8th February 2017
This season we are reviving one of our old favourites WIDOW'S PARADISE which is the hilarious play set in a caravan.
We start in Belvoir in May 26th and 27th.
We will do our normal slot in Portrush Summer Theatre at end of August and hope to also do Ballyearl.