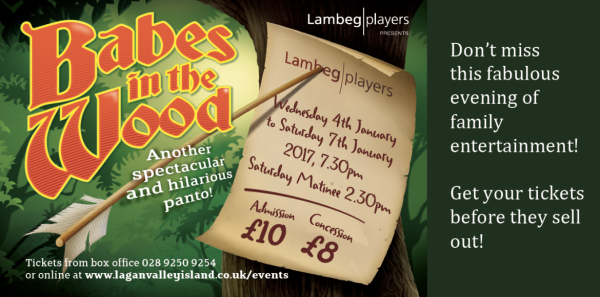 New Panto Announced
Date posted: 25th August 2016
For January 2017 at Lisburn's Lagan Valley Island Hall theatre, Lambeg Players will be presenting BABES IN THE WOOD.
This will be a hilarious panto following hot on the heels of Jan 2016's major hit Jack and the Beanstalk which played to full houses and raised several thousand for local charities.
Babes in the Wood features Robin Hood and his Merry Men, Maid Marion, the evil Sheriff of Nottingham and of course the two delightful Babes.
Don't miss it and remember to book early to get the best seats.